IBeX™ Appliances Derived from IBeX OS
IBeX™ Appliances and VMWare virtual machines are Carrier grade open source Voice over IP (VoIP) telecommunications switches supporting multiple VoIP protocols and a comprehensive telephony feature set. Fully customizable, they combine highly advanced technology with a simple, non-technical, icon-style user interface. Because IBeX grew from Asterisk, the most popular and flexible open source telephone system in the world, it offers flexibility, functionality, and incredibly diverse features. Compatible with any standards based VoIP phone or device, IBeX provides the ultimate communication system.
The IBeX difference is IBeX OS a operating system platform that is highly stable and an efficiently engineered voice platform to support rigorous Telecom Central Office operations with high level carrier grade functionality. Providing support for heavy call volumes and transporting secure, large scale VoIP traffic worldwide is part of the core engineering.
Part of providing a a highly stable and reliable carrier grade solution is also providing a reliable foundation to continue to develop and support these switches. IBeX switches have been providing carrier switching since 2004 and our parent company has been in the technology industry since 1990. Not only are our switches something you can count on so is the company.
Ranging from small office to large enterprise and central office systems, there is an IBeX to meet any of your needs.
Small Business & Call Aggregation
(20 phones & 10 Concurrent Calls)
Small & Medium Business 
(100 phones & 60 Concurrent Calls)
Very Large Systems
(200+ phones & Lots Concurrent Calls)
Very Large Systems
(200+ phones & Lots Concurrent Calls)
IBeX OS is the IBeX Operating System (OS) and is the difference between IBeX and any other phone/communication system that is based on Asterisk.
IBeX OS is based on Debian Linux (Squeeze), but this version of Debian Linux has been customized to handle telephony operations. This means a careful crafting of the Linux operating system to choose the pieces that will provide the optimal platform for VoIP operations. Our choice of the Debian Linux distribution was based on the overall philosophy of Debian.
We needed a core operating system that would not be subject to whims of the general market and has an unparalleled reputation for stability and capability.
Once the OS was designed, our team then added Asterisk to the OS. We didn't just dump Asterisk into the OS and go, we examined every aspect of Asterisk and then crafted the system into modules that structure Asterisk into maintainable and testable "packages" that can be updated via the Internet to meet the changing needs of customers and allow for a seamless upgrade path as new versions of Asterisk are released. These packages were then structured into a three tiered release model that allows for extensive testing of each update and feature improvements before they are released to live systems. We test dozens of iterations and variations on packages before they even leave our Alpha release queue and move into the structured beta queue. Read More …
IBeX Virtual Appliance version is just what it seems, IBeX running in a virtual environment.  This version of IBeX allows for massive scalability and supports our cluster configuration as well as having the same connection limitations as our Enterprise and Envoy versions.
This version of IBeX integrates with our T1/E1/PRI expansion chassis as well as connections to systems and networks outside of IBeX through SIP or IAX2 trunks.
Layered on top of the support hypervisor(s) is the IBeX operating system and software, a combination of a custom Linux distribution, telephone switching software, web based management and automatic updates via the Internet.  The VMware version IBeX offers a combination of power, features and reliability that provides a VoIP platform that is unparalleled in the market.
Operating System (OS) & Switching Software
IBeX OS
IBeX telephony switching software
System Management
IBeX automatic system update service (90 days included, requires support contract after 90 days)
Supported Hypervisors: VMware & XenServer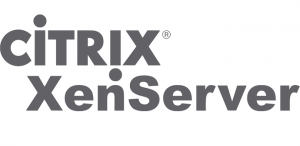 President at Finite Technologies Incorporated
An Engineer and mathematician that got caught up with the development/building of the Internet I have founded and built 5 companies. Currently I split my time between two companies. My primary job is FTI where I work on complex IP network designs and oversee the development of our IBeX and IBeXc VoIP products.